Easy and quick tips to keep your skin glowing in old ages. Whether you are a teenager, curious to find out about the quick and easy tips, or whether you are a 30-year old lady. Below you will find the skin curing ideas that save you from wrinkles, old spots, skin patches.
Tips To Keep Your Skin Glowing In Old Ages
In the pursuit of a healthy and radiant complexion, the research has looked into old experiences of different people and went through the books of all ages to find the best of the best advice to help get glowing skin in old ages.
The below tips include things that work because these are well tried and tested on to people of all ages:
PROTECT YOUR SKIN FROM SUN
Spending days outside whether on the beach or running errands, keeping your skin sun-protected is mandatory. Excess UV light can burn your skin, cause irritation, leave patches, and might leave marks for a lifetime. You can protect your skin with the mineral-based sunblock cream, else wear clothing that covers most of your body along with the accessories such as sunglasses with UV protection.
Alternatively, aloe vera fresh gel and rose water help you get protection from sunburn. Or you can rub fresh tomato slices on your skin.
AVOID SMOKING
Smoking can damage your skin in the worst ways. The smoke can settle into the pores of your skin, causing internal damage which then sooner or later appears as skin disease. It ruins the smoothness of your skin abruptly. Also, form wrinkles at the age of thirty, that's of course too early for that skin damage, minor/major skin spots, and skin will become dull and swallow complexion.
MINIMIZE FACIAL EXPRESSIONS
Repetition of facial expressions can form wrinkles on your face. When you make facial expressions, repeatedly for many years, it contracts and extracts the face muscles. This continuous movement loosens the face muscles and lines become permanent. There are various face exercises people follow to avoid face lines at early ages, additionally, wearing sunglasses will help reduce lines caused by squinting.
CONSUME LESS ALCOHOL
Consuming alcohol is itself injurious to health. On the other hand, study shows alcohol is rough on the skin, it dehydrates your body, and in time damages your skin inside-out. This can make you look dry and rough, and premature aging of the skin, like wrinkles and forming dry patches.
MAKE YOUR HABIT TO EXERCISE EVERY DAY
Working out every day makes your body healthy and fit and plays a big role in keeping your skin glow in old age. The more you sweat, promote the removal of toxins through perspiration and quick breathing that occur after the long runs, aerobics, or any workout. Morning exercise helps nourish the skin, workout on skin tones improves blood circulation and oxygenates the skin with fresh air, cold winds, and mental freshness, which together results in skin glow for ages.
EAT FRESH AND HEALTHY FOOD
Eating fresh and healthy food is the basic requirement of everybody to live a healthy life. Healthy food contains nutrients, vitamins, proteins that provide energy and stamina to the body. Fresh food such as nuts, fruits, vegetables, fish, grains, and eggs are good sources of essential fats, zinc, vitamin E, selenium, and protein. They all cure our skin and body of the inside in contrast with improving the outer skin as well.
TREAT YOUR SKIN GENTLY
Treating your skin with the best moisturizers and expensive soap is all fine but rubbing your face with both hands, harshly, could lose the face muscles in time. You need to be soft as a feather with your skin when applying any moisturizer, or soap. After washing your face lightly tap your on it with a soft clean towel. And then moisturize your skin politely.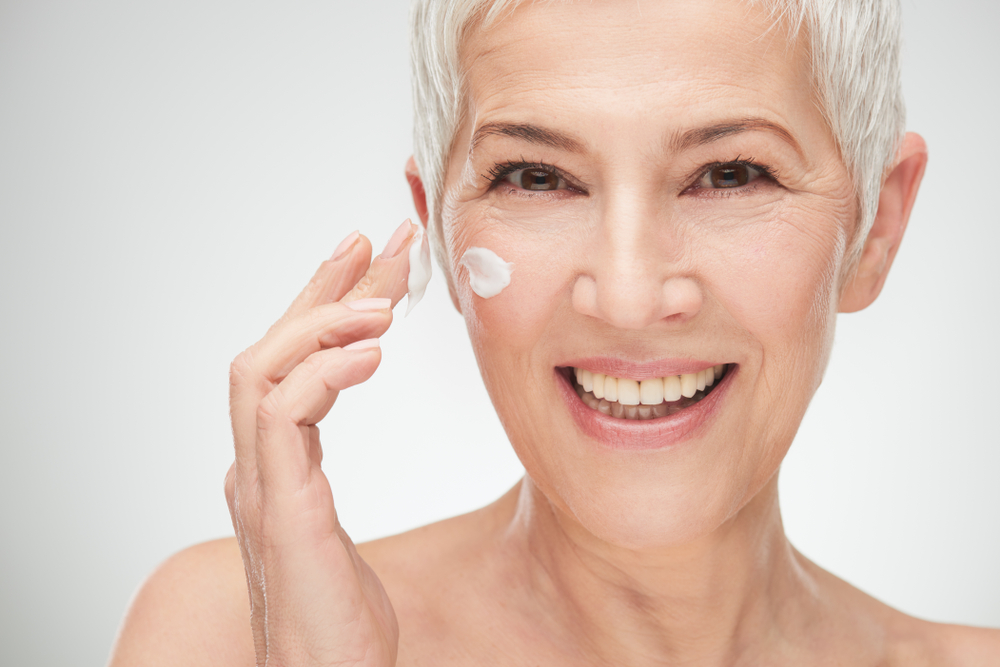 ASH YOUR FACE OFTEN, ESPECIALLY AFTER HEAVY SWEAT
The sweat you sweat after a workout or walking under the sunlight is mixed with bacteria on your face. If you do not clean it immediately with a clean towel, this sweat will let germs enter your skin pores creating diseases and later come up with a strong army as an 'acne'.  Or else, it will cause a rash on your irritatingly wet skin. If possible wash your face with cold water after the heavy sweat or keep a soft towel to wipe the sweat off.
MAINTAIN A SKIN-CARE ROUTINE
Before you go to bed and after you take a shower are the two best times you follow skin routines and they become helpful that time. When you sleep at night, your body starts to regenerate new cells, curing the skin damage and providing protection to the aching parts. So, when you apply the moisturizers overnight, the skin will eat it up and begin the skin healing process from beneath. And after the bath, your body oils that keep the skin hydrated and soft have washed away. So now the oils need to be back on your body again. And don't worry about skincare products' prices, you can always use discounts and deals on organic skincare products.
EXFOLIATE WEEKLY
Exfoliation helps in removing toxins from the outer part of the skin, shedding the dead cells, and removing the dirt. Why it is important because if the dirt shall not be exfoliated it might get deeper into your pores and marks/spots will stay on your skin for ages.
STAY HYDRATED
Drinking at least eight glasses of clean water can help you combat a variety of skin diseases including psoriasis and eczema. Water does this by helping our digestive system to produce more liquids, making the job inside our body quicker while removing any tactics. The digestive system then flushes out the toxins from the body. Removing dirt from inside the body already means, this will improve the skin, its complexion, skin tone, spots, and bring a glow.
GET YOUR SWEET SLEEP
Sweet eight-hour sleep is as important as any other thing in our routine. Sleep is important because, during the night the blood flow increases, organs rebuild their collagen and repairs damage from UV exposure or another reason. Reduces wrinkles and age spots. Skipping the night routine will cause headaches, irritating behaviors, the body system will become irregular which can happen to cause skin allergies, quick aging, and wrinkles.
Also Read: The Best Way To Get A Natural Makeup Look