If you have a watch lover in your life, then you know that they can be tough to shop for. They probably already have all the watches they need and are not interested in anything that is not high-quality and unique. If you're looking for a gift that will make your watch lover happy, then look no further.
Here, we will discuss five fabulous gifts that they will love.
Fashion Watch – CITIZEN Black Dial 2-Tone Titanium Women's Watch
If your watch lover loves fashion and keeping up with the latest wear and jewelry trends, then this is the gift for her. The CITIZEN Black is a beautiful and sophisticated watch that will complement any outfit. It features a blue dial with a two-tone titanium case and bracelet. This watch is also water-resistant up to 30 meters, making it perfect for any activity.
Watch lovers with an eye for detail will appreciate the intricate craftsmanship of this watch. The CITIZEN Black Dial Titanium Women's Watch is truly a work of art with a simple yet elegant design. The silver color makes it versatile. This watch is perfect for any occasion, whether it's a casual lunch or a formal dinner party.
Luxury Watch – GUCCI G-Timeless Sun Brushed Dial Watch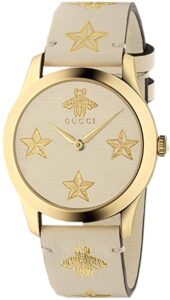 This G-Timeless timepiece is a must-have for any watch lover. This fabulous gift will definitely be appreciated and worn with love. The GUCCI G-Timeless features a quartz movement, a scratch-resistant sapphire crystal, and beautiful silver sun-brushed color. It is water-resistant up to 50 meters and comes with a two-year warranty.
This is one of the best women's luxury watches that are surprisingly budget-friendly. It's a great gift for anyone who loves to stay on trend and make a statement. So, whether it's your mother, sister, wife, girlfriend, or best friend – this is a gift that will definitely make them smile. Its sleek and bold design is perfect for those who like to make a statement with their style.
Designer Watch – HAMILTON Ventura Quartz SS Gold Black Dial Unisex Watch
If your watch lover is all about authentic looks and unique style, then they will adore this designer watch from Hamilton. The Ventura is a retro-chic timepiece that features a black dial with gold-tone hands and markers. This watch is powered by a quartz movement and comes with a yellow gold-tone bracelet that stands out. Its unique face design makes it a conversation piece anywhere it goes.
Any watch lover with an appreciation for classic design will be thrilled to receive this Ventura watch from Hamilton. It's one of the few watches that can be both dressy and casual, making it perfect for any occasion. With its unique design and high-quality craftsmanship, this watch is sure to become a treasured possession.
High-End Timepiece – Rolex 6694 Date
High-end watches – women who love looking their best can't do without them. If you're looking for the perfect gift for your mother, partner, or wife, I recommend the Rolex 6694 Date. It is a fabulous gift for someone special in your life that will stand the test of time. The timepiece has a timeless appeal with its custom ice blue dial and diamond bezel, giving it a luxurious look and elegant finishing touch.
This high-end Oyster Perpetual timepiece has been around since 1983, and it is still one of Rolex's most popular collections to date. It comes with a self-winding mechanical movement that has a power reserve of up to 50 hours, so you can be sure that it will keep running for years to come. Spending a little extra on a high-end timepiece like this is definitely worth it, and your loved one will be sure to thank you for it.
Sports Watch – Garmin Lily Sport Edition
The Garmin Lily is by far the smallest smartwatch or fitness tracker made by Garmin to date. It's also the first smartwatch model that's exclusively made for women. The Lily Sport Edition is a beautiful watch with a sporty twist that's perfect for the active woman in your life. Like other fitness trackers for women, it has all the features they need to stay connected and motivated, including music storage, contactless payments, and built-in GPS.
Best of all, it's comfortable to wear all day long. The amazing midnight orchid bezel with the deep orchid case and silicone band makes it a standout gift. It combines a classic and modern look that any woman would love and is sure to turn heads. If your watch lover is into Apple, get them the latest Apple Watch, and don't forget to check out some cool women's Apple Watch bands for a personal touch.
Fancy Personalized Engraved Watch Box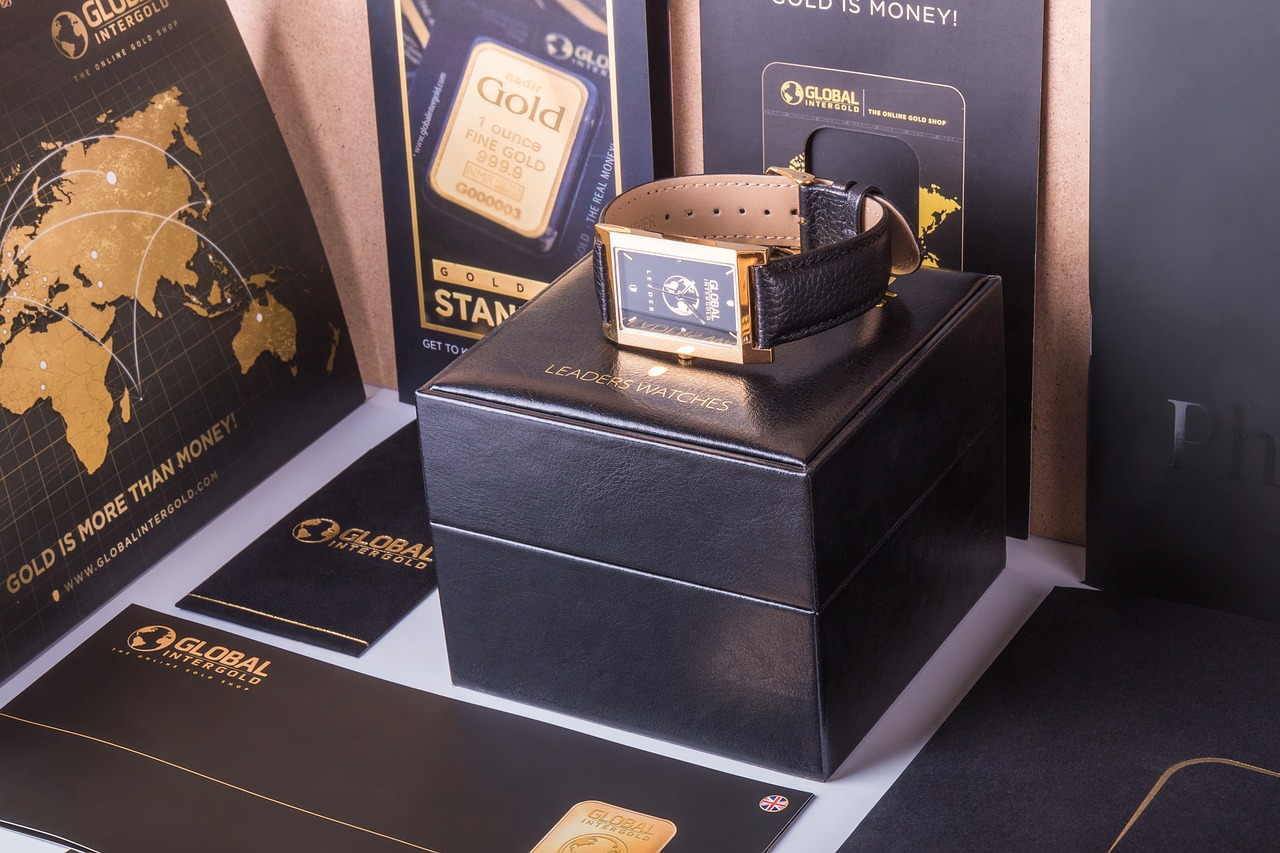 Every watch lover wants to keep their watches in pristine condition. A beautiful personalized engraved watch box is a fabulous gift idea, just like any of these must-have statement necklaces that you can also add to your gift list. A watch box will allow them to store their watches safely and stylishly, and they'll be able to see all of their precious timepieces at a glance. You can find some gorgeous engravable watch boxes online or at your local jewelry store.
Ensure you get the right size box for their collection, and maybe add a few extra compartments if they're always buying new watches. You could have their initials, a special date, or a short message for the engraving. Just keep it simple and elegant. A quality watch box is a practical gift that's sure to transform their dresser or bedside table.
Find a Gift They'll Love
Any of these five gift ideas are sure to bring a smile to the face of the watch lover in your life. And, they will certainly appreciate your thoughtfulness in choosing a gift that celebrates their passion. There are so many options when it comes to watches, and these are just a few of the best. Whatever you choose, make sure it is something that the recipient will love and cherish for years to come.
Author Bio:
Tess DiNapoli is a fashion and lifestyle writer based in Los Angeles. A self-proclaimed "accessories junkie," she loves writing about the latest trends and how to style them. When she's not busy writing, she can be found exploring new cities or hiking with her dog, Benny.